i almost forgot i made this gif. until miss Lui Suit Yeng show me in MSN!
(hmm, just didn't expect when i'm in monotone mood my friend would make me smile)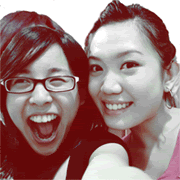 and my dear miss Ter, i await your return! 3 years in states, u gotta share with me ur experiences! happy graduation KITTIEEEEEEEEE :D
HP3 will be back!